Shopify vs AliDropShip Review – Which Is The Best To Start A Store?
During 2018, I made the biggest decision in my life to buy a ready-made turnkey custom store. To say the least, this was an unusual purchase for me because I'm used to building my own websites and other peoples.
I first looked into drop shipping during 2013, at that time it was a relatively new concept, at least it was for me! For me, it appeared daunting so I left it alone. I looked into again during 2016, but did nothing.
And, here we are again 2018 having finally signed up! I took the plunge because drop shipping today is more advanced than ever and is thriving.
When I bought my turnkey custom store, I decided I wanted a site all set to go because there were some processes I was unfamiliar with and so learning them may have taken me longer. I figured I'd learn everything I needed to know while they developed it, and as I go once the site was up and running.
Once my site was up and running, a few months down the line I eventually realised I should have done things a whole lot different. I will discuss this further...
Shopify Pros & Cons ?
Shopify is nothing short of brilliant. When I tried their 14 day trial I was very impressed with their quality, and customer reviews on trusted review sites were good. Once inside Shopify, I found their system was very easy, and their websites are very pretty to load.
There are three obvious downsides to Shopify:
They have their own unique coding called Liquid. This may sound fun, or it may not even cross your mind that unless you understand Liquid coding, you won't be able to change any part of your site or move it to another host. AliDropShip is a WordPress platform, so if you want to move your site or alter it, you can do it easily.
Shopify isn't cheap, their cheapest package is $29 per month, you also may need to add $49 for their Retail Package. Compare them to AliDropShip's one-off fee packages, or even build your own using their guides, themes, and plugins which may take a little longer to learn but maybe worth it.
Shopify isn't a blogging platform, it is eCommerce dominant compared to Alidropship offering a good blogging platform thanks to WordPress. It's not impossible to create a blog with Shopify, but it depends on the theme you chose. Blogs are good to intensify your SEO on your site to drive more natural traffic to your site.
The many upsides to Shopify that I believe far out way their downsides:
Just like AliDropShip, people also make a lot of money using Shopify, I believe this could be down to their outstanding teaching and online videos. I personally think Shopify have more teachings than AliDropShop.
Even though I haven't bought a shop from Shopify as yet, they continue to send me their teachings and videos...they are awesome. All I can say is that they're very thorough in wanting you to succeed. Here is one of their latest Free Shopify training to help you build and grow a profitable business.
They have free tools such as a logo maker, business name generator, QR code generator, invoice generator and much more. Check out Everything you need to sell and grow your retail business and sign up to be notified of new releases.
They give away free stock images, themes and apps and offer Shopify stores for sale that others want to sell.
You can use more than one supplier compared to Alidropship's one and only Aliexpress.
Shopify offer a 14 day, no credit card required trial. I tried it to test it and was in no way hassled during or after the trial. They keep your store on file just in case you return.
Shopify is definitely the one to go for if you don't mind the monthly payments, and you plan to stay with them. For some people, a monthly fee is better than a one-off fee!
Shopify vs AliDropShip, the best course of action to buying a dropship turnkey custom store. What I bought and why, my regrets and how I progressed.
AlidropShip Pros & Cons?
My AliDropShip research gave me reassurance because almost all reviews were five-stars. The reviews that weren't so good were people struggling with a site they'd created themselves using the Ali-DropShip Plugins with an incompatibility theme. So, if you're planning on setting up your website yourself use their recommended themes.
The Ali-DropShip plugin is currently compatible with four themes, and their Woo Plugin is compatible with any Woo theme on the internet. If you chose to buy the AliDropShip Plugin you'll also get their Woo Plugin as part of a package deal, this gives you the option to test both.
I quickly learned that if you choose to build your own site you are responsible for its development, and to help you out a forum is available. Lifelong support is available for all AliDropship plugins. Likewise, if you order a turnkey custom store whichever package, then 24/7 support is offered also.
People absolutely love AliDropShip solutions, it's obvious by the testimonials. Check out what the masses are saying on their Reviews Page.
Don't forget to join their FORUM to get the inside scoop on what's working in the dropshipping community.
Here is their lastest video....
Why I Chose Alidropship
I love the fact that my turnkey store would be mine
There's lifetime support
Optional Ali-DropShip Hosting which I didn't need because I currently use Wealthy Affiliate
There's an interactive forum
It was a one-off payment & no monthly payments
It is a WordPress.org platform (this doesn't work with wordpress.com)
Should I want to I can sell my store, I can do so on their forum without incurring heavy fees from Flippa
Drop Shipping Benefits
I considered all the risks before buying a store and decided that owning a drop ship website would be good. I realised there were no risks other than buying a professionally made turnkey custom store. The benefits are low expenses with high margins, no warehouse to store goods and zero geographical limits.
Drop shipping has other benefits compared to just blogging. There's no more long blog posts which after years of blogging is very refreshing.
Let's now take a look at having a custom turnkey built for you or creating your own!
Which AliDropShip custom store?
AliDropShip offer three packages...Basic is $299, Advanced is $499 and the Ultimate is $899. It wasn't difficult for me to choose, I knew I wanted the Ali-DropShip Ultimate Package, but it was a decision I later regretted...more about this below. Here's why I had a store made more me:
I had the money available
I needed a store built for me quicker than I could learn
I couldn't resist its extras...a bigger onsite SEO, more social pages, promo video and a social media promo tool.
There are big advantages having a professional build your turnkey store, of which are:
It'll save you time and effort
Everything is taken care of for you by a personal manager and team
You need zero experience
WordPress theme, plugins, niche, domain, Google Analytics integration, social media integration, payments, SEO, logo, favicon, various pages, and products are all set up for you whichever package you choose
AliDropShip can choose a trendy, high-demanding niche that offers a stable long-term position with great potential for the future
You can learn from your first site to build your own later when you feel confident
It's a good price, especially when they have offers
You've lifelong support and a forum
If having a turnkey store developed for you is outside your budget, then you can easily create your own. Let's check this out in more detail...
Creating Your Own turnkey store
If you have the time to build your own affiliate turnkey store from scratch with AliDropShip and have the time to learn the process that's fab. Many people do it this way because they might be savvy at tech stuff or are curious to learn and built it themselves.
Adding your chosen theme and plugins are easy, but eventually you'll need to add PayPal and Stripe payments, and add SendGrid and/or Aweber or something similar, upload AliExpress product images and meta tags to your new website, create and integrate social media, and a little more.
To get started, all you'd need is hosting which can be bought from AliDropShip at a reasonable price, download a free theme, and buy their two plugins described below. Both plugins are invaluable and a worthwhile investment if you really want to succeed in drop shipping because working without them will create many hours of extra work.
The total cost to learn and build a turnkey store yourself with two plugins and a free theme will cost approximately $170.00, even less if you take advantage of the discount codes. To have one professionally developed starts at $299 less any discounts around at the time. Setting up your own is is a good compromise if your budget is tight.
AliDropShip offer Woo themes and compatible plugins because some people love WooCommerce. Woo is much harder to to learn, this is something you need to be aware of if you're wanting to take the DIY route.
To get start building your own store step by step learn the process with my 11 Step Guide Launching A Drop Shipping Business With AliDropShip.
Which AliDropShip Plugins Do You Need?
Other powerful plugins are available on their site, some are free and some you have to buy. If you think their other plugins might be of help, then use coupon code ADDON30 at checkout to get 30% OFF any paid plugin.
My Journey With AliDropShip
AliDropShip support is second to none and their processing time building my site was thorough.
Within 24 hours of paying, I was sent an email who'd be my personal manager and the team who'd be working on my site.
I was firstly sent a form to fill in, they needed some personal details and how I'd like my store. This was time consuming, but worth the end result.
Within 24 hours I was also asked to choose from two generic video examples, one was 1.35 minutes and the other was 30 seconds. Both were excellent, but I quickly decided to have the shorter version because it's a known fact that people become disinterested in longer versions.
All communication was done via Skype with my personal manager Daria. She was awesome and did nothing unless we both agreed.
Although their website offers niche and domain services, I choose my own. Daria did make some suggestions, but I think it's better to own a niche and domain that interests you and one that you'll love for years.
Everyday, I was emailed an update to check my websites progress, and given a link to their Bootcamp were the team communicate between each other. I have to say, I was very pleased with their work and how quickly it was built. Overall it took approximately four weeks for the Ultimate package to be developed.
Owning a turnkey store isn't for everyone
There are pros and cons to everything no matter what you do in life. Overall, my experience was very good and would highly recommend AliDropShip and Shopify.
In this article, I have explained many pros. There are of course negatives and this is what I've found:
Some of AlidropShip's newer plugins were difficult to navigate due to lack of instructions, but their forum helped a lot. There are very few videos on You Tube from AliDropShip or affiliate marketers, hence the reason for this article and possible future videos.
Processing orders during weekends can be hard because it's natural to want a break from working and spend time with your family and friends, but it is only a couple of hours of processing.
It's good to have a float of money upfront until you can reinvest your profit.
You have a choice to rely on SEO or use paid Facebook and Instagram campaigns to generate traffic. I'd suggest to use both avenues.
When a customer processes an order they can use Stripe or Paypal.
Any investment into a turnkey store is quick and easy if your willing to accept the learning curve and have a little float of money upfront. My first month investment started at $400, it's all I had left but as time progressed my profit and reinvestment increased it.
a decision I later regretted
It's only as time passes you realise how much better services could have been. Once my site was up and comparing it to other sites that had been around a few years, I noticed it needed some slight tweaks. Though minor here are my observations:
Alidropship descriptions for each product is very basic. If you're a perfectionist you will want to change the product descriptions.
Pricing needed to be rounded off ie 10.99 is better than 10.68
Some images from Aliexpress are not high-quality, so I needed to make some changes.
I had to add category keywords in my SEO because they where missing.
This is what I wished I done, and if drop shipping appeals to you then I recommend you buy a custom made store for $299. With this package you get 50 products added to your site complete with titles, images and descriptions. Once your site is ready, you can add 50 more products using the Dropship.me for FREE. Yep, that's now 100 products in your store.
I found this dropshipme plugin months later, and oh boy I was gutted that I hadn't come across it sooner. It's very good at finding winning products and suppliers. It creates SEO, perfect titles, descriptions, images and much more. You can also have your site created using dropshipme.
I have tested the plugin and it's fab!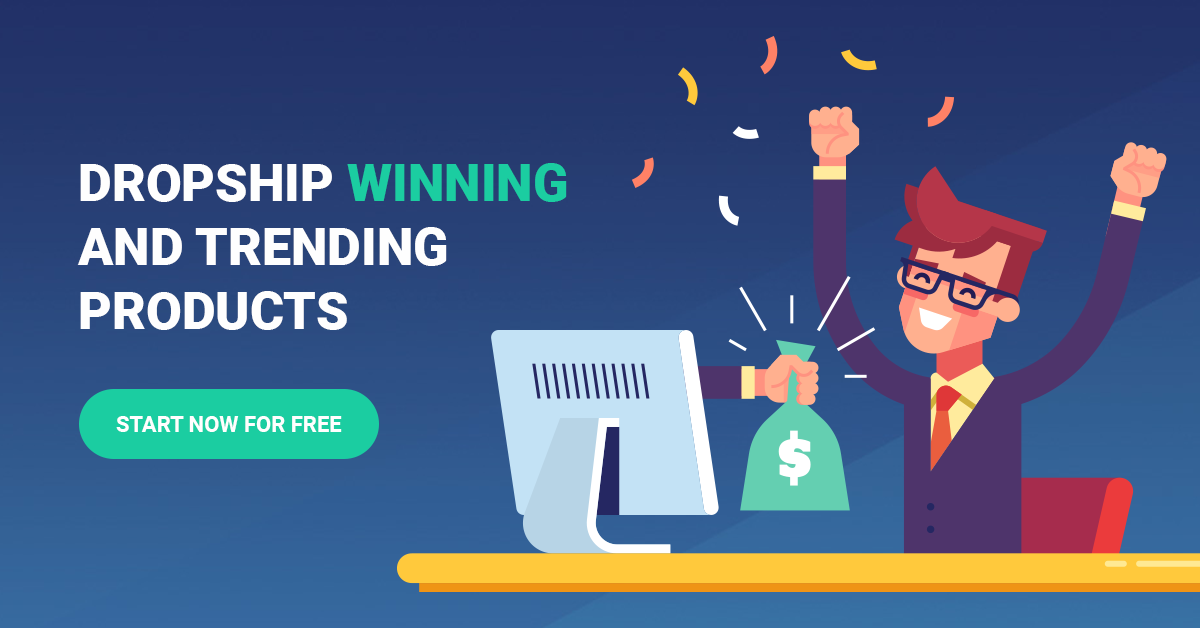 So Far So Good
AliDropShip and Dropshipme offer no trial period for developing websites, but they provide 30 days money back guarantee on their plugins. If you want a custom made turnkey store there is no turning back...once you've paid your in!
OR...
Maybe you're more drawn to Shopify, if that's you then check out Shopifys latest offers.